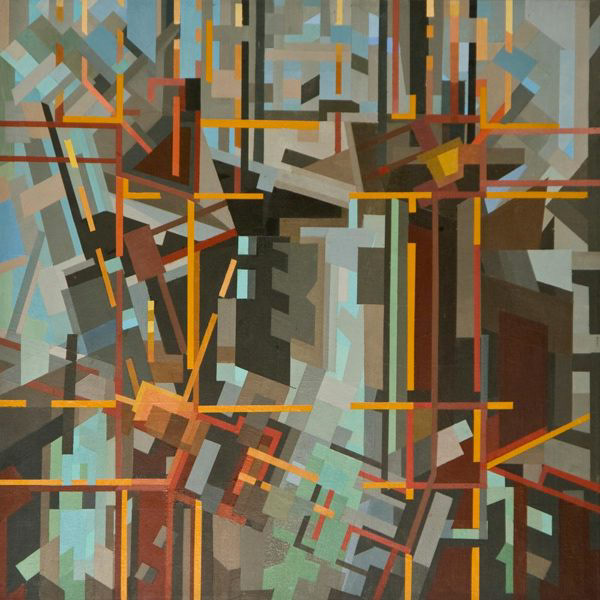 Metropolis Acrylic on canvas 45cm x 45cm 2001Paul Cummings

"Abstract Grid Composition", is a total of 36 individual paintings each at 8 x 8 inches. Arranged in this photograph vertically but not necessarily a fix outcome. Its arrangement variable according to to the environment and to ones whim.
These works are the distillation of two paintings from which 
the colour fields are derived from. The palette and pictorial dynamics are still evocative of the original paintings retaining the sense of movement through an urban landscape.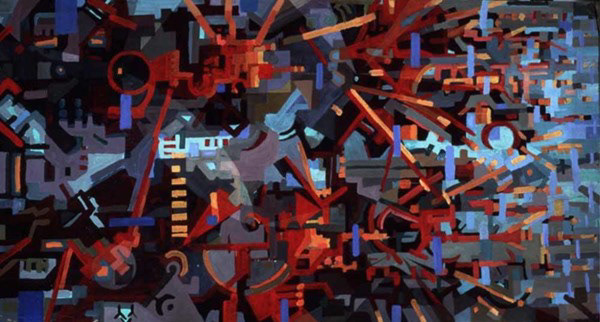 Metropolis Acrylic on canvas 45cm x 45cm 2001Paul Cummings